Skip to Content
Power Your Home With a Generac Solar Energy System
Solar Energy Solutions from Generac Technology
Better Tomorrow Solar is the name you can trust for solar energy innovation. We offer a vast service area with our two locations in Charlotte, NC, and Atlanta, GA. We are an industry leader providing clean, sustainable solar power for homeowners looking to reduce their carbon footprint. We are proud to be partnered with Generac, a leading manufacturer of affordable backup power generation products, including energy storage batteries designed for residential use. Among our selection of solar energy, products are Generac battery storage systems that will provide your home with cleaner, smarter energy. With environmental threats on the rise, the optimized energy consumption you'll gain from a Generac solar energy storage system will help you reduce utility costs while doing your part to fight climate change all year round. Learn more today about Generac technology from Better Tomorrow Solar.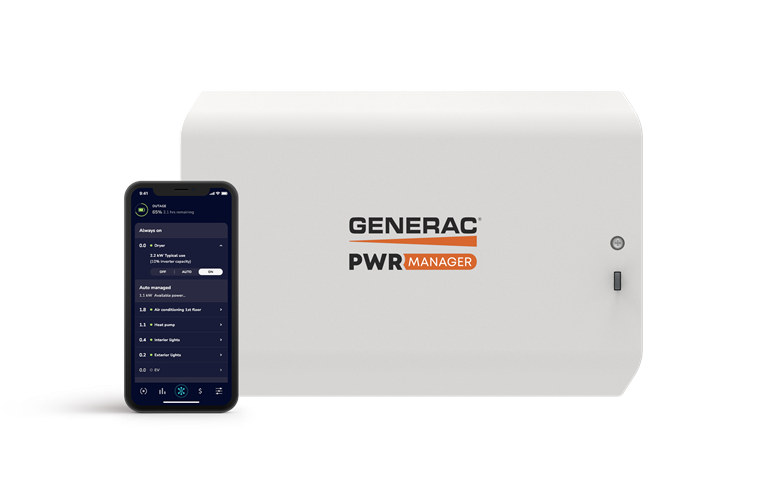 Complete Energy Independence
Step into the future with the ultimate clean energy system from Generac. At Better Tomorrow Solar, we offer PWRcell, Generac's advanced solar energy system that features the robust energy capacity you need to power and protect your home while protecting the environment. Generac's revolutionary PWRcell technology is expertly engineered to harness the natural power of sunlight that will keep your home safe and reduce your effect on the environment.
A PWRcell battery storage system from Generac captures clean, renewable energy either from solar panels or the electrical grid, enabling you to use the stored energy during peak demand times when energy costs are high. This smart ability to generate power from stored energy will significantly lower the amount you spend on electricity and provide your home with continuous power in the event of an outage. Supply your home with solar power from Generac PWRcell technology today and gain complete energy independence.
Gain Real-Time Insight Into Your Energy Consumption
Generac's advanced PWRcell technology offers a fully integrated solar power ecosystem that allows you to manage your home's energy consumption with ease without relying on the grid. The PWRcell system is one of the most versatile and scalable home energy systems offered on the market today, featuring easy installation and versatile compatibility in nearly any climate. With the intuitive PWRview app, you'll be able to manage the energy you use, monitor your battery usage, and keep tabs on your savings in real-time. The PWRview app allows you to view dashboards on solar generation and daily consumption, as well as bill estimates and savings. By integrating Generac solar energy technology into your home, you'll power your home with smart, sustainable energy while keeping monthly costs in check.
Cleaner Energy Made Affordable
Generac has gone above and beyond to make cleaner energy more affordable to everyone. With Generac technology, you won't have to pay for more than you need – PWRcell's flexibility allows you to create a customized system configuration for your home to meet your lifestyle and budget. Generate energy on your own terms with as few as three battery modules, all the way up to a six-module configuration. If you need more power, the PWRcell system can utilize multiple battery cabinets to reach the storage capacity you need.
Smarter Energy For a Better Tomorrow
Better Tomorrow Solar is a pioneer in solar energy, helping usher in a better approach to power consumption. We are committed to making solar energy more accessible for as many communities as possible with innovative, affordable energy solutions. Discover all the impressive advantages of powering your property with smarter and more sustainable energy with energy storage batteries from Generac technology. Contact us today to receive a free consultation and join us in the fight against climate change for a cleaner, greener, better tomorrow.