Skip to Content
Purchase
You pay for your system upfront and own it outright!
Lease/PPA
Not ready for an upfront purchase? No problem! With a power purchasing agreement (PPA), we install a solar array on your property and then you buy whatever power you use
Finance Options
We work with variety of finance solutions to fit any project large or small. Our sales team can guide you towards the best loan product for your family and get you approved.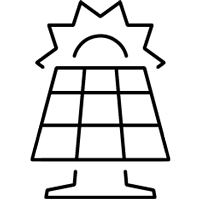 1
Solar
Maintenance
Warranty
2
Solar
Storage
Maintenance
Warranty

3
Solar
Storage
Maintenance
ECS Home Energy Audit
Twice Yearly Maintenance
Warranty