Skip to Content
Residential & Commercial Solar Installation
About Better Tomorrow Solar
At Better Tomorrow Solar, we genuinely believe that our customers' lives are better with solar in them, that's why we are working to make solar accessible to everyone. We provide affordable solar panel installation for residential and commercial customers, as well as solar battery storage. We believe in the overwhelming benefits of using a solar system installation for your home or business, as solar power is a renewable energy resource, can reduce your energy bills, improve your home's energy efficiency, and reduce your carbon footprint. Because we believe in our vision and mission so intently, it is our goal to make solar panel installation a reality for as many communities as possible throughout Atlanta, GA, and Charlotte, NC. Because we want to make residential and commercial solar installation possible for our communities, we offer expert service and game-changing financing options for solar installations.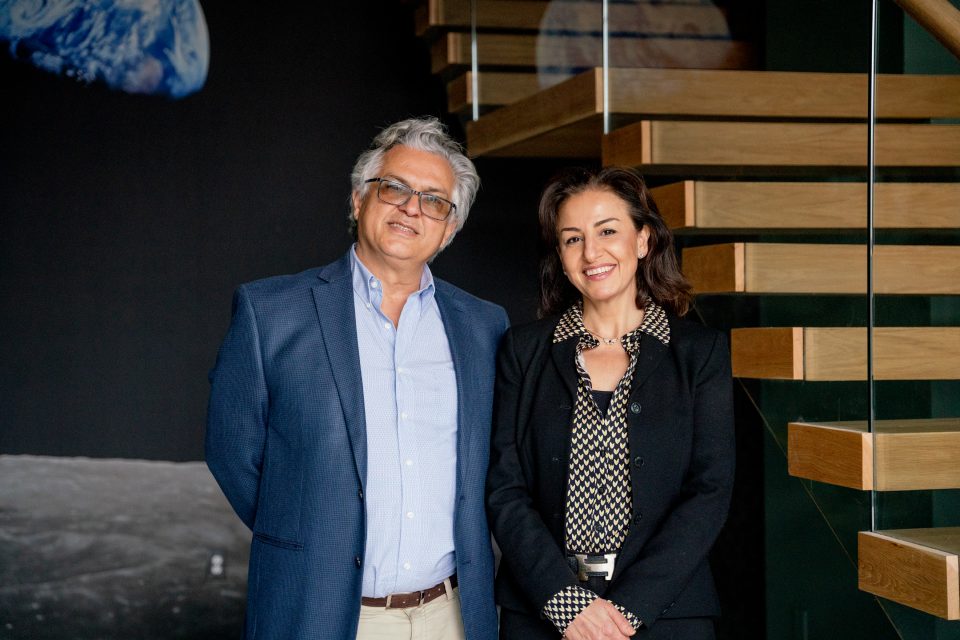 Our Founders
Meet Roji Aldashi and Kaveh Kamooneh, the founders of Better Tomorrow Solar.  Roji & Kaveh founded Better Tomorrow Solar in 2018 with a vision for a cleaner, greener, more resilient world. The only woman-owned and operated solar company in Atlanta, Better Tomorrow Solar empowers the citizens of Georgia with renewable energy and top-quality residential and commercial solar installations.
Services Provided By Better Tomorrow Solar
In an effort to offer the highest quality solar panel installations to as many commercial and residential customers as possible, we offer an array of affordable services to our communities. We offer something for everyone:
About Our Experienced Staff & the Better Tomorrow Solar Team
We are a no-gimmicks, local company with a passion for renewable energy. Our staff is fully committed to the vision of affordable, energy-efficient residential and commercial solar panel installation and we have years of experience. Here at Better Tomorrow Solar, we provide educational materials, statistics, and any other information you need about the benefits of going solar. Contact us today to schedule your free consultation. We proudly operate throughout Georgia.
Our Vision & Mission
At Better Tomorrow Solar, our vision and mission is to make solar power available to everyone. We do that by removing the upfront cost of solar panel installation to ensure long-term energy price predictability for our customers. A cleaner, greener, more sustainable world isn't just a dream – it has become an achievable reality. Commercial and residential solar panels are affordable and simple for anyone who wants to join the movement and step into the future. Join those who run their lives on clean solar energy, and ask for your free home solar consultation today!
What to Expect From Better Tomorrow Solar
We work directly with our customers to provide the very best and cleanest energy setups possible. Our mission is to make a difference and create solar power solutions for everyone, from single family homes to massive corporations. We provide you with solar panel installations custom-made to fit your property, needs, budget, and more. After a brief discussion with our team of experts, you'll be on your way to creating a solar solution that reduces your energy consumption, reduces your monthly bills, and provides you with the peace of mind that you're doing your part to reduce energy emissions in our environment.
What Makes Better Tomorrow Solar Different?
Better Tomorrow Solar is different from other solar panel installation companies because for our staff, this isn't just a business, it's a way of life. We are a no-gimmicks, no surprises local company that genuinely believe in the benefits of going solar. We hope that you believe as strongly as we do that solar panels are the way of the future! Our experienced team of solar system installation experts is here to answer all your questions and you can guarantee that at Better Tomorrow Solar, your needs come first.
At Better Tomorrow Solar, we are so committed to sustainability and utilizing solar power that we have solar panels on the roofs of our offices and homes. We also drive EV cars, compost, and recycle, because we believe that every little bit counts!
Contact Us for Solar Panel Installation in GA & NC
If you're ready to reduce your carbon footprint and experience all of the benefits that solar panel installation has to offer, including reduced energy bills, a more energy-efficient home or business, and the peace of mind of knowing that you are doing your part for the environment, then call us today for a free quote! Let's work together to create a greener future, contact us today!