Skip to Content
IQ Battery Backup by Enphase
Create a Sustainable Future with Enphase Technology
Better Tomorrow Solar is the source you can depend on to deliver truly innovative solar energy solutions for your home. Located in Atlanta, GA, we believe in making solar power more accessible to everyone to help create a cleaner, greener, and most sustainable future. We are proud to be partnered with Enphase, a leader in solar energy technology that continues to revolutionize the solar industry. Enphase designs clean energy systems engineered to turn sunlight into a safe, reliable, and scalable energy source. We offer solar battery systems from Enphase, one of the world's best-performing clean energy systems featuring award-winning smart battery technology. Learn more about the Enphase home energy system today.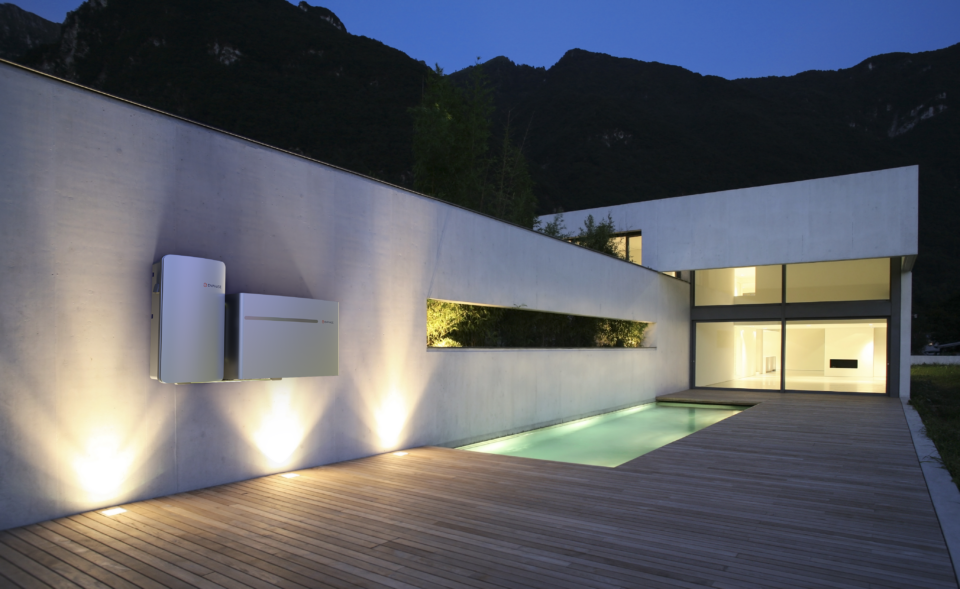 Optimize Your Energy Consumption with Enphase
Generate and store cleaner energy and manage your overall power consumption with the revolutionary Encharge storage system from Enphase. The Encharge storage system utilizes solar batteries to store electricity produced by solar panels or from the grid, allowing you the flexibility to use stored power during outages, when utility rates are more expensive, or when the sun has gone down.
Enphase's solar backup batteries store ample energy and will provide power to your home's critical appliances in the event of a disruption in electricity. With a smart energy system like Enphase's Encharge energy storage unit, you'll be able to charge your solar battery to reduce the amount of electricity you buy from the grid and save money on your utility bills by using the energy you store.
The Enphase Solar Energy Revolution
The Enphase IQ battery is one of the world's most advanced solar backup batteries offered on the market today, using lithium iron phosphate chemistry to make them safer, last longer, and cost less. Solar backup batteries from Enphase are NEMA 3R rated, meaning they'll keep providing power even in the harshest weather conditions. Overall safety is increased since Enphase batteries operate using low-voltage DC power, and their smart capabilities enable them to receive the latest software and new features automatically.
Enphase IQ batteries come in two sizes, and their modular design allows you to start small and add different sizes to increase your system's capacity over time. Bank the energy you use and produce any time, in virtually any weather condition, and experience the solar energy revolution with an Enphase IQ solar battery backup.
Optimize Your Energy With Superior Control
The Enphase Encharge Energy System is a unique and versatile all-in-one solar and storage system that integrates solar power, battery backup, and a single software platform together for the ultimate solution for home energy management. Gain the ability to generate, use, save, and sell power with ease all through Enphase's intuitive smart mobile app. With the Enphase app, you'll be able to know how much power you create, use, and save in real-time, as well as prioritize and direct power to your home's essential devices during an electrical outage.
The app utilizes smart, intuitive software capable of alerting you to upcoming severe weather and will automatically prioritize a complete charge of your Enphase battery in the event of an upcoming storm. The Enphase app combined with your Enphase IQ solar backup battery will give you superior control over your energy consumption in the palm of your hand.
Solar Battery Storage With Better Tomorrow Solar
It is now easier than ever to make the transition to solar energy. Better Tomorrow Solar is an industry leader providing clean energy solutions such as solar energy backup batteries from Enphase. By integrating an Enphase solar battery into your home's energy system, you'll create a cleaner, safer, and more resilient source of power for your property, experience significant savings, and reduce your overall carbon footprint. Now is the best time to adopt solar energy. Contact us today to receive a free consultation and begin your shift toward a more sustainable future.