Skip to Content
Explore Tax Incentives for Solar in Atlanta, GA & Charlotte, NC
Take Advantage of the Tax Incentives
At Better Tomorrow Solar, we're on a mission to make solar power accessible and affordable for all. Step into the future and join the growing number of Southern home and business owners who have switched to clean solar energy. Our solar panel installations are quick and customized according to your needs. If reducing your environmental impact and saving money on your monthly utilities sounds good to you, please give us a call today to discuss the many benefits of going solar!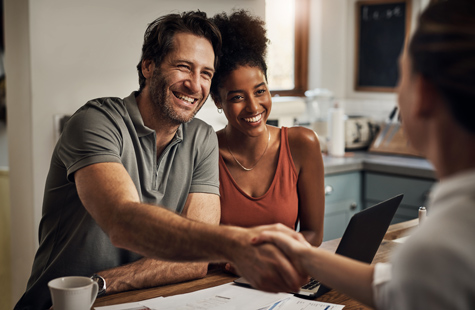 What Rebates & Incentives Are Available for Solar Energy?
Don't let the cost of solar installation deter you from investing in this renewable form of energy for your home. Several rebates and tax incentives for solar panels exist to help make them more affordable. You could be eligible for multiple rebates and incentives. Some local utility companies such as Central Georgia EMC, Greystone Power, Jackson EMC, and Cobb EMC offer rebates, Duke Energy offers a rebate via lottery, while several states provide tax credits to anyone choosing to go solar. The Solar Investment Tax Credit (ITC) is a federal tax incentive that can save you money based on the total cost of your solar array installation. If applying for a utility rebate, you must subtract it before calculating your federal tax incentive. However, state tax credits generally don't impact your federal tax incentives for solar power and vice versa.
How Does the Solar Tax Credit Work? How Much Will I Save?
Now is the perfect time to install solar energy and take advantage of the 30% tax credit. You may include the following expenses in your federal solar tax credit claim: contractor labor costs for installation, the equipment (solar panels or PV cells), balance-of-system equipment (wiring, inverters, or mounting equipment), related energy storage devices, some related work on the home required to go solar, and any eligible sales taxes. You could save thousands off your solar installation costs with these incentives.
Click here to learn more about Federal tax credit for businesses
How Do I Claim the Solar Panel Tax Credit to Get My Rebate?
If you meet the eligibility requirements for the federal tax incentives for solar, you must file IRS Form 5695 as part of your federal tax return to claim it. There is a place to calculate your credit and enter it on your 1040. If you forgot to claim this tax credit in a previous year, you could file an amended tax return. Because this federal tax incentive's future is uncertain past 2023, now could be the best time to consider adding solar energy to your Southern home. To take full advantage of solar tax incentives, speak with your professional tax advisor or accountant for more details.
Am I Eligible to Claim the Federal Solar Tax Credit?
To claim the federal solar tax credit, you must meet the following criteria:
Solar system installation took place between 2006 and 2023
Solar array installation is on your primary or secondary U.S. residence (or an offsite community solar project not generating more electricity than your home)
You own the solar panel system (either through a cash purchase or financing)
Your solar system is new or being used for the first time (you can only claim original installation)
What Are the Benefits of a Solar Service Plan?
Solar energy is renewable and offers many benefits to homeowners. Relying on solar power reduces your carbon footprint and the emission of harmful carbon dioxide and methane gases. The sun's energy is infinite. You won't have to worry about generating energy at night or on cloudy days when you invest in battery storage to preserve your solar power for use during these times. Installing a solar array system can help you increase your home's value by making it more energy-efficient. Soak up the sun and gain energy independence by requesting a free consultation from Better Tomorrow Solar!
Why Choose Better Tomorrow Solar to Install Your Panels?
When you work with Better Tomorrow Solar to realize your dream of going solar, you'll work with qualified industry professionals. . . Because we're locally owned and -operated, we boast fast turnaround times and exceptional customer service. We make it easy to switch to solar energy in four steps. First, you'll meet with us for a consultation to go over the benefits of going solar. Next, we'll design your optimal system based on your expected energy output, budget, location, and other considerations. We have several plans and options available to accommodate your needs.
Once you've agreed upon the appropriate financing or leasing option, we'll obtain all the necessary electrical and building permits for your system. Finally, our team of experts will arrive and install your system and ensure you're interconnected with the local grid. All of the products we use and recommend are USA-made and are renowned for their durability. Browse our testimonials to see other benefits of choosing Better Tomorrow Solar for your solar panel installation.
To answer why to go with BTS, should be what differentiates us from others which are as follow:
We are a local company.
Committed to clean energy – We have solar panels on our office, homes and drive EV cars.
We provide customized solutions based on your needs and usage rather than selling packages.
We have our own designated installation crew.
No sales gimmicks
Strong Customer testimonials.
Contact Us to Learn More About Solar Tax Incentives Today
Are you curious about solar tax incentives in the Atlanta, GA or Charlotte, NC area? Contact Better Tomorrow Solar to discover how much you could save by switching to solar energy. Our customers have benefitted from various local, state, and federal tax incentives over the years. Talk to our team today!
This Is Not Tax Advice.
The tax credit is not guaranteed and depends on your unique tax situation. Better Tomorrow Solar is not a professional tax advisor. Please consult with your tax advisor to discuss your personal situation.