Skip to Content
Power Your Home with Solar Efficiency
Stay powered with Better Tomorrow Solar. Located in Atlanta, GA, we believe solar energy is our future and continue our efforts to make renewable energy accessible to the world, one community at a time. Using solar battery storage in your home is an excellent choice for drastically lowering monthly power bills, staying prepared for potential outages, and reducing your overall carbon footprint. Our selection of modern solar battery solutions includes integrated battery systems from Tesla, the technology company revolutionizing how the world uses clean energy. Learn more about Tesla's Powerwall system, a compact home energy battery that will reduce your reliance on the power grid by storing solar energy when the sun has gone down.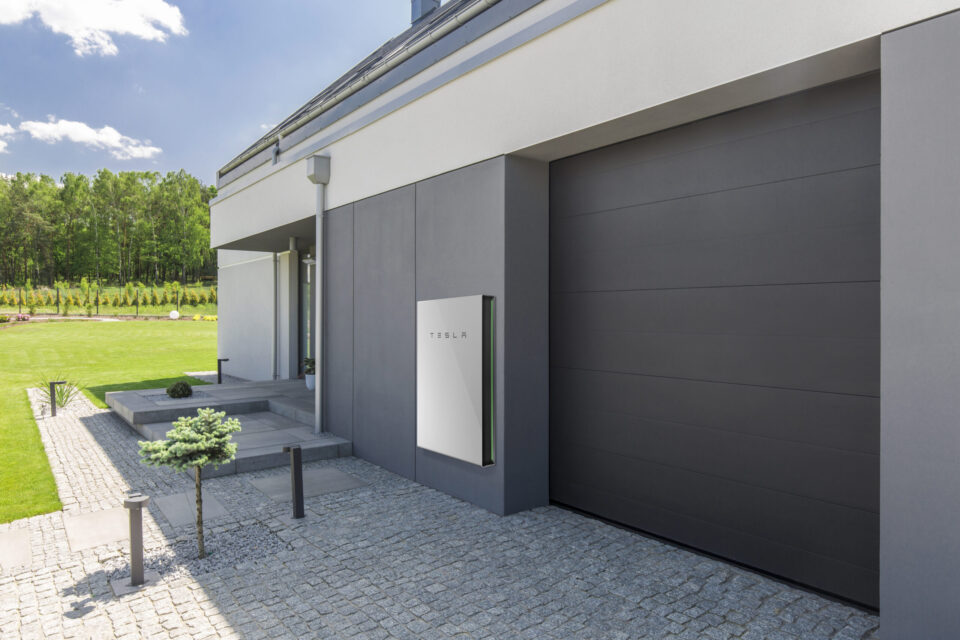 Take Complete Control of Your Home's Energy
Better Tomorrow Solar is proud to be partnered with Tesla, the electric vehicle and clean energy company that builds cutting-edge technology, including infinitely scalable clean energy storage and generation products. We share Tesla's values on clean energy and believe that by making solar power more accessible, we can create a cleaner, greener world to live in.
It is now easier and more affordable than ever to transition toward using clean, sustainable solar energy. By integrating Tesla's solar storage batteries into your home, you'll be joining the movement thousands of people have aligned with to make a zero-emission world an achievable reality.
Power Everything with Tesla Powerwall
Tesla's Powerwall system is a modern solar battery designed to generate sustainable power in your home. Tesla energy storage batteries feature a compact, minimalist design that easily complements any home style and solar energy system. Its all-in-one construction allows for a simple installation process, and its water-resistant properties, along with versatile mounting options, enable effortless installation for both indoor and outdoor spaces.
Tesla's innovative home energy technology stores solar power for use during the day, night, or when the power is out due to a power outage or disruption. By storing and recharging energy naturally from the sun, you'll be caring more for the environment by offsetting your home's emissions and energy costs all year round.
Tesla Powerwall – Powering Your Home and the Future
Solar storage batteries from Tesla are the modern solution to managing your energy consumption while gaining complete independence from the grid. Featuring a child- and pet-friendly design with no exposed wires or hot vents, Tesla Powerwall batteries can be floor or wall-mounted indoors or outdoors, and its slim structure allows you to stack up to ten Powerwall batteries together to meet your specific energy needs.
By using the Tesla app, you'll be able to monitor your solar energy in real-time, control your system from anywhere with remote access, and set customized settings to optimize energy use while saving on utility costs. With Tesla solar energy batteries, you'll have a system that maintains outage protection by detecting power disruptions and automatically recharges with sunlight to keep your appliances running seamlessly for days. Contact Better Tomorrow Solar today and take complete control over your home energy use.
The Home Energy Solution of the Future Awaits
Better Tomorrow Solar is a pioneer in solar energy, providing more efficient and affordable energy solutions for homeowners in Atlanta, Georgia and the surrounding communities. If you are interested in transitioning to renewable solar energy, we have the innovative solutions you need for your property. Gain all the benefits of powering your home with clean, sustainable solar energy with Tesla's energy storage batteries, and join the fight against climate change to improve our hopes for a better tomorrow. Contact us today for a free consultation and discover all the advantages of using solar energy to power your home.