Skip to Content
Tips for Finding (and Making) an Environmentally Friendly Rental Home
If you are wanting to find an eco-friendly apartment or rental home, then you live in a great time period for doing so. Research shows that more renters are becoming conscious of how their home life impacts the environment, and as a result, more sustainable and environment-friendly apartment buildings and investment homes are hitting the market.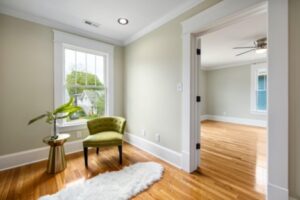 What does this mean for your quest for a rental home that allows you to reduce your carbon footprint and conserve energy? There are more homes available than ever before that will meet your needs, but you still have to know what amenities to look for and what changes you can make yourself. Better Tomorrow Solar has some practical information and advice for how you can get started:
Go Solar
Incorporating solar energy at home is one of the best ways to make a difference in the environment. If you see a rental property with solar panels on the roof, you likely won't need to do much digging to figure out if the landlord is environmentally conscious. However, if you find an apartment or house that you love and it doesn't have solar panels, you can still use solar energy to reduce your carbon footprint.
For one, you can speak with the landlord about installing solar panels; to sell your idea, you could highlight the federal solar tax credits, potential property, and sales tax exemption, net metering credits, and the excellent solar financing options available from companies like Better Tomorrow Solar!
Just in case that doesn't work, you will need a backup plan. Research portable solar panels, many of which have become much cheaper and more efficient over the last several years. You could also explore the idea of organizing people in your community to pitch in on the purchase of a solar panel system for your apartment building.
Look for the Right Amenities
Another practical way to reduce your carbon footprint is to scout homes that are located in neighborhoods with nearby amenities that meet your lifestyle needs. For instance, an apartment complex or rental house with medical care, shopping, top-rated schools, and public transportation in close proximity will minimize your need for driving a vehicle. By using a site like Rentals.com, you can narrow your search to properties that fit within your budget and also provide a layout that accommodates your family, work, and other factors.
You can even make a difference in the environment by how you handle the moving process. For example, you can find local eco-conscious movers to help you transition into your new home. Simply do an online search of "moving services near me" to connect with professionals who implement waste reduction and route efficiency in their day-to-day operations.
Furthermore, before committing to a rental home, do a little research to find out whether or not it was constructed with the environment in mind. The easiest way to do this for an apartment is to check if it is LEED-certified. This certification is given to buildings that were constructed according to strict sustainability and efficiency standards, ultimately meaning they can conserve energy and create less waste.
Make Your Own Upgrades
Maybe the apartment or rental house you are considering comes with energy-efficient appliances and devices. But if not, you might be able to make some changes as long as your landlord approves.
For example, putting in an Energy Star-certified washer, dryer, and dishwashing machine can go a long way in lowering energy costs and benefiting the environment. Putting in a smart thermostat that you can program to adjust the temperature while you are at home and away can also make a positive impact.
Finding a rental home that meets your needs can be challenging, and when your goal is to remain eco-conscious in your home search, you can run into even more obstacles. Fortunately, there are many more environmentally friendly properties on the market today than ever before. Remember the information and advice above as you set out to find the perfect home, and keep researching other ways you can reduce your carbon footprint and contribute to a healthier planet for future generations!
Thanks to Charlotte Meier for her guest blog. Safety first! Charlotte has been passionate about safety her whole life. Ever since she became a homeowner, she began directing that passion toward home safety. You can learn more by visiting HomeSafetyHub.org. 
Would you like to read more helpful content or learn about our solar panel installation services? Visit BetterTommorowSolar.com today or you can book a consultation with one of our expert Solar Energy Consultants.