Skip to Content
Solar Summer Intern from Davidson College
Hello everyone! My name is Caroline Wack, a junior at Davidson College from Fredericksburg, Virginia and I am interning at Better Tomorrow Solar this summer! I am so excited to gain experience in the renewable energy industry, especially North Carolina and Charlotte solar. At Davidson, I am an environmental studies and communications double major, which makes this position the ideal role. I am excited to combine my passion for the environment with my skills in communications to help spread the word about solar energy in Charlotte. This summer at Better Tomorrow Solar, I will be doing a variety of social media marketing and communications work to help promote the new Charlotte location!
I have always loved spending time outdoors, and I am excited to use and expand my experience at BTS this summer. Growing up my dad made sure our family kept active in the outdoors. On weekends we would go for family hikes, kayak on the river, and even grow and harvest oysters under our dock on the Potomac River. In high school, I worked at an outdoors center that guided SUP, tubing, kayaking, and canoeing tours. This was an incredible position because I got to educate a variety of people about how and why we should protect the outdoors. As I continue to learn and gain experience, I become more confident in my passion to protect our environment. I am thrilled to be a part of making clean solar energy more accessible to the Charlotte community.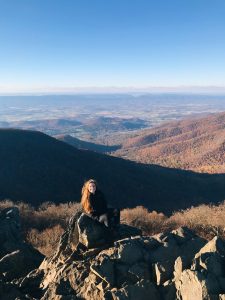 Since arriving at Davidson I have tried to make my mark on campus sustainability. After joining Warner Hall eating house, I served as the sustainability chair on the executive board. Two of my most memorable projects to date include helping pilot a student-led composting program, as well as an educational event about living sustainably on campus. Additionally, my work for the communications team at the Davidson sustainability office includes responsibilities such as advertising the office's events on campus, creating content for Instagram, as well as highlighting classes, student projects, professors research, and community organizations.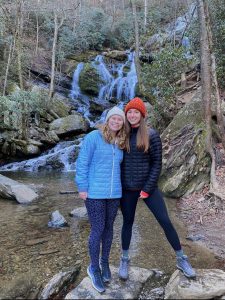 I am so grateful for the opportunity to work at BTS this summer. Since declaring an environmental studies major, renewable energy has been a huge area of interest to me. For many reasons, the North Carolina solar industry is particularly interesting.Individuals can have a huge positive impact on the climate crisis just by running their home on solar energy. According to the Solar Energy Industries Association, North Carolina solar ranks third in the nation only behind California and Texas. This growth is only going to continue and I am excited to be a part of a company that makes solar accessible to the community I care so much about –  the Davidson and Charlotte area! 
~~~~~~~~~~~~~~~~~~~~~~~~~~~~~~~~~~~~~~~~~~~~~~~~~~~~~~~~~~~~~~~~~~~~~~~~~~~~~~~~~~~~~~~
Caroline Wack is a rising junior at Davidson College majoring in environmental science and communications studies. On campus, Caroline is involved in Warner Hall eating house where she serves as the sustainability chair, works on the communications team for the sustainability office, and plays for the field hockey team.